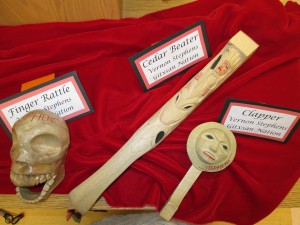 The First Nations Resource Centre – Hazelton has recently acquired authentic First Nations traditional art and artifacts for use as a teaching tool or for display as an example in your classrooms.
Please contact us or drop in to see our new collections.
Yearly Art and Artifact Gathering
Each year we organize a local artist gathering to select the years newest art and artifact acquisitions. If you are an artist looking to showcase your talent please contact us for more information and to get involved.